Natural Wood Elegance in Arizona
Posted on: August 25, 2023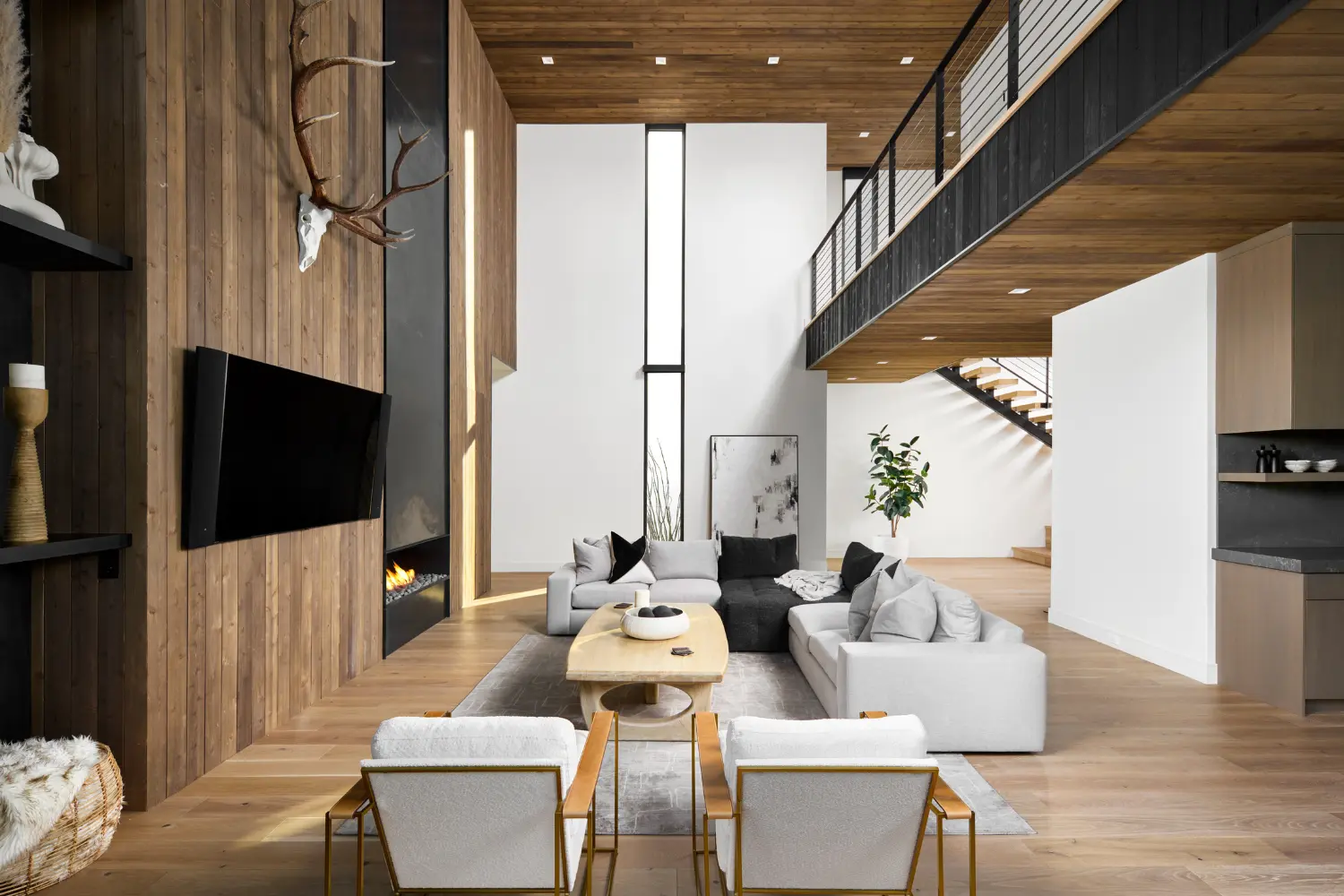 Share




Beautifying a Desert Home's Aesthetic with Prefinished Wood Cladding
PROJECT DETAILS
Location
Arizona
Project Type
Private Residence
Applications
Siding + Interior Cladding: 1×6 | Shiplap w ⅛" reveal
Ceiling + Soffit: 1×6 | Shiplap w ⅛" reveal
Product
Aquafir™ | Cascade | Smooth | Cedar
Charwood™ | Midnight | Cedar
THE VISION
Amidst the arid expanse of Arizona's desert, the design aspiration for this residence was clear – to harmonize the architectural elements with the warmth of natural wood. The homeowner sought to cultivate an atmosphere that not only encapsulated the region's essence but also radiated a sense of refined elegance.
THE SOLUTION
In pursuit of this vision, Western Red Cedar emerged as the natural solution of choice. Possessing inherent qualities that effortlessly withstand the demanding Arizona climate, Cedar evokes a sense of timeless splendor while mirroring the rugged grace of the desert landscape.
The pairing of the dark and the light – Charwood™ Midnight and Aquafir™ Cascade – was a deliberate selection, carefully curated to instill the exterior and interior with a captivating narrative. This aesthetic interplay not only visually connects the spaces but also serves as a testament to the nuanced design sensibilities at play.
Project Gallery
Share